Stop and meet the Butcher at Roger's Meat Market 1925 SE 29th Street in Oklahoma City or our new location at 100 N. Main St. Newcastle, Oklahoma 73065. We have been in business since 1954 and we are continuing to use the same Secret Family Recipe that has made Roger's Old Fashioned Hot Links so famous. Mark is the nephew to the previous owners, and worked at Roger's many years ago as a young man, learning from Aaron his dad and John his uncle, how to Fashion the Hot Links that have made Roger's so Famous. Now he carries on the family traditions, so stop by and try one or all of our different flavors of Hot Links. We also offer steaks cut to order, deli meats, cheese & souse, beef jerky, smoked ribs, briskets, hams, bacon, chickens & turkeys, Amish made Jams, Jellies, Pickles, etc. 52 flavors of old fashion bottle pops, Watkins products and many more items.
Look for our Billboard on SE 29th Street !!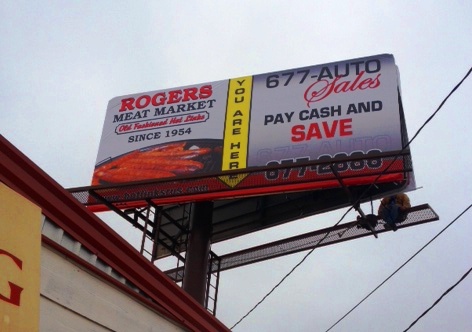 Be sure to visit our store and check out our great products!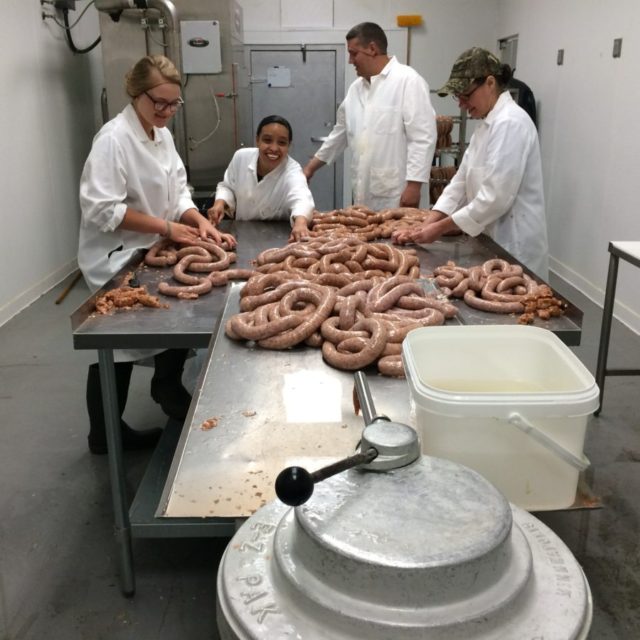 ---
---
Butcher Shop Oklahoma City, Butcher Shop Newcastle, Oklahoma Hot Links, Newcastle Meat Market, Oklahoma City Meat Market, Fresh Smoked Spare Ribs, Chopped Brisket, Summer Sausage, 8 Flavors of Links, Ribeyes, T-Bones, Bacon wrapped Filets, NY Strips, Cheese, Amish Made Jams & Jellies, local Honey, JR Watkins Spices